Loading
INTRODUCTION TO EVENT MANAGEMENT
Management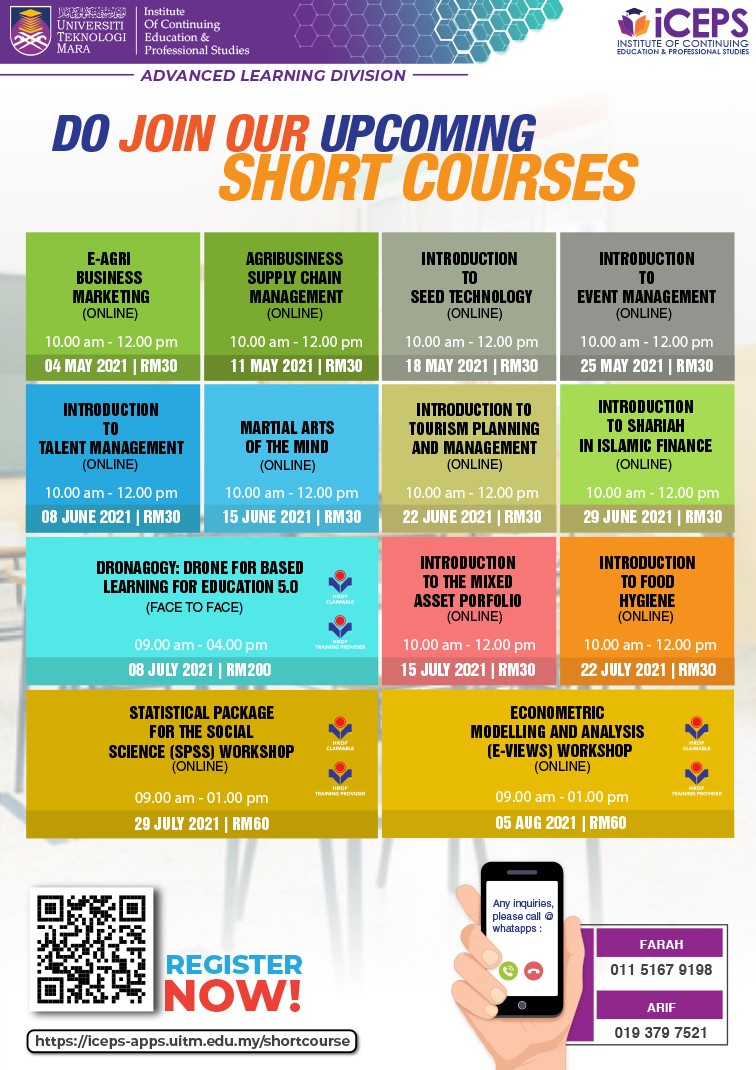 For any inquries, please contact :-
FARAH QHAIRUNNISA MOHD YAZID
| | |
| --- | --- |
| | 01151679198 |
| | farah384@uitm.edu.my |
MOHD ARIF MANSOR
| | |
| --- | --- |
| | 0193797521 |
| | mohdarif@uitm.edu.my |
Description
The course is designed as an introduction for planning events in a systematic and organized manner. Planning an event is deciding in advance what to do, how to do it, when to do it, and who get to do it.
Who Should Attend?
OPEN TO ALL INTERESTED PARTICIPANTS
This course will covers aspect of events classification, reasons for organizing an event, dimensions and elements of event, event manager's roles and responsibilities, and event related ethical issues.
Introduction to Event Management
Event Project Management
Event Proposal and Bids
Financial Management
Staging Management
Staffing and Volunteer Management
Spectator Management
Event Sponsorship
Event Marketing & Promotion